SMEG ARE GETTING INTO THE PANTO SPIRT WITH A PAIR OF FESTIVE FAB28'S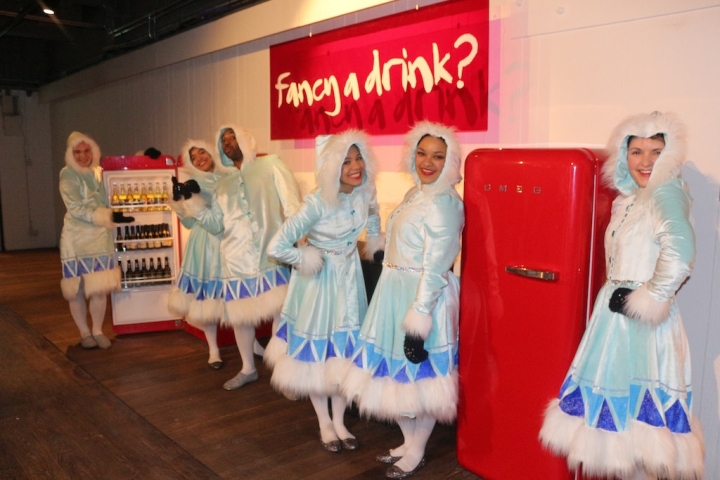 Without a doubt, one of the best things about the Christmas period is a good old fashioned Panto. From the Dames and dancing to the costumes and colour, nothing gets you in the mood for the festive period better.  This December the Lyric Theatre in Hammersmith will return for a 6th spectacular year of Panto, with the Players putting on a fantastically festive performance of Dick Whittington and His Cat. The show which is sure to delight adults and children alike will be running throughout the Christmas period and into the New Year, and has already received some great reviews.
And a Panto really won't be a Panto without an interval ice cream half way through, would it? Two red Smeg FAB28's have been placed in the theatre foyer, to chilli the interval drinks and ice creams (as well as bring a touch off Italian classic to the show!). It's no surprise that the FAB's have been turning some heads, and as you can see, the cast have been enjoying a drink or two in their costumes. Let's hope they don't have too many before the performance starts!
Dick Whittington and His Cat will be running at the Lyric theatre until 03 January 2015. For more information about the show, and info on how to book tickets, check the Lyric Theatre website here.